News
The EPIC team, in cooperation with The German-Hungarian Chamber of Industry and Commerce (DUIHK),- on September 28, 2015-is organizing an workshop for industrial high-level decision makers, on the topic of Industry 4.0.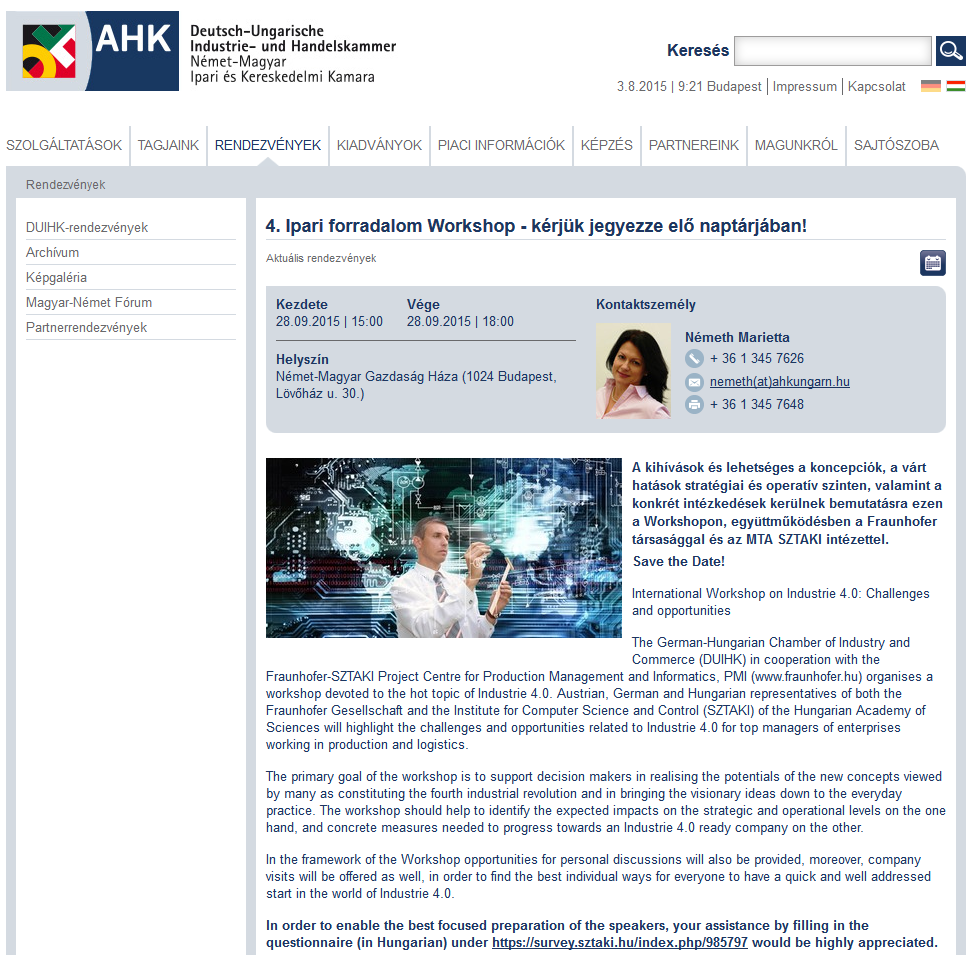 Consortium representatives took part at the Information day organized by the European Commission for teaming projects successful in the first stage, on the 19th June 2015 in Brussels.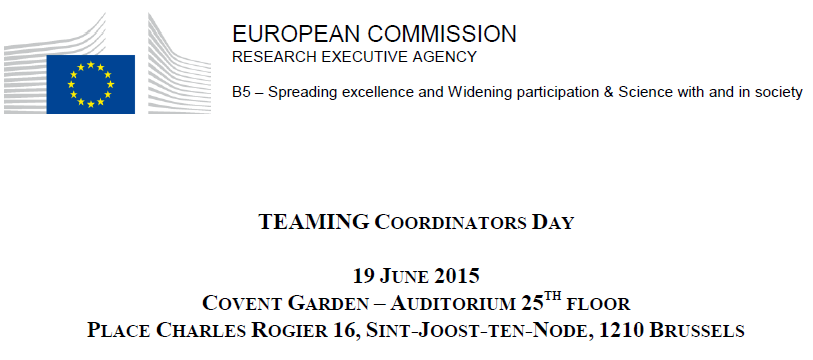 A very successful EPIC Kick-off meeting was held on 1st and 2nd of June 2015 at the premises of the Institute for Computer Science and Control, Hungarian Academy of Sciences, Budapest, Hungary.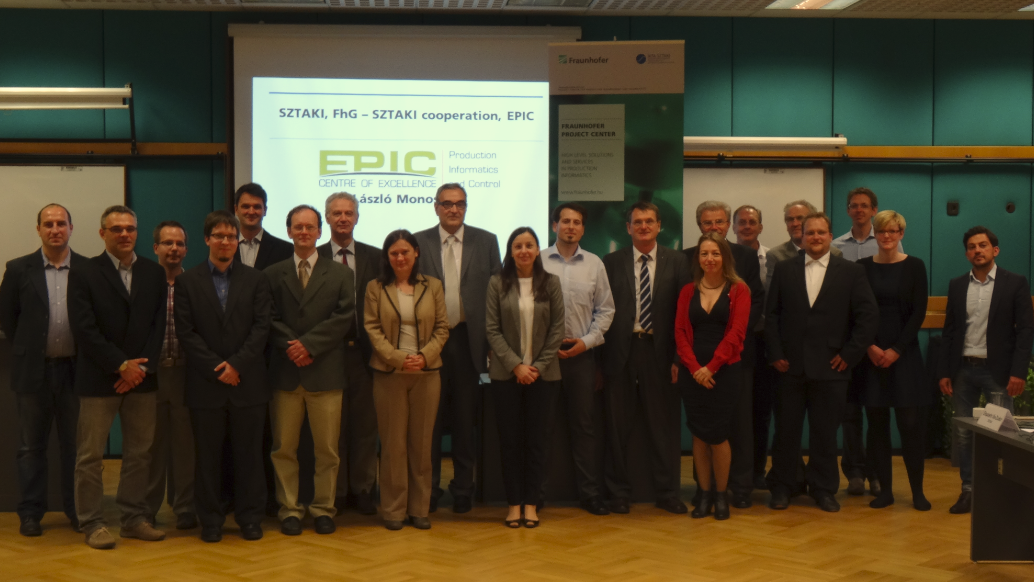 Pages