INDUSTRY DAYS – MACH-TECH 2017
Lead text:
The INDUSTRY DAYS and MACH-TECH 2017 concluded a four day run more successful than ever before. In 2017 over 420 exhibitors from 19 countries took part in the professional gathering at the HUNGEXPO Budapest Fair Center from 9-12 May.
Short description:
Numerous important economic announcements were made during the main Conference organized on the opening day of the Exhibitions. At the greatest industrial gathering in Hungary, all key sectors playing a leading role in the spread of industrial digitalization, or Industry 4.0, were represented at the event. OEM manufacturers and suppliers of machine tools, robotics, industrial hardware, electronics and automotive industry, moreover, representatives of digital factory, logistics and automation service providers were present in a great number at the Budapest Fair Center. During the four days 16,700 people visited the exhibitions, which is more than 10 percent increase compared to the number of visitors two years ago.
MTA SZTAKI, the main partner in EPIC was present at the Fair on separate booth, which was very attractive with its interactive robotic cell and the industrial digitization demonstrators.
Place:
Budapest X. Albertirsai út 10.
Image: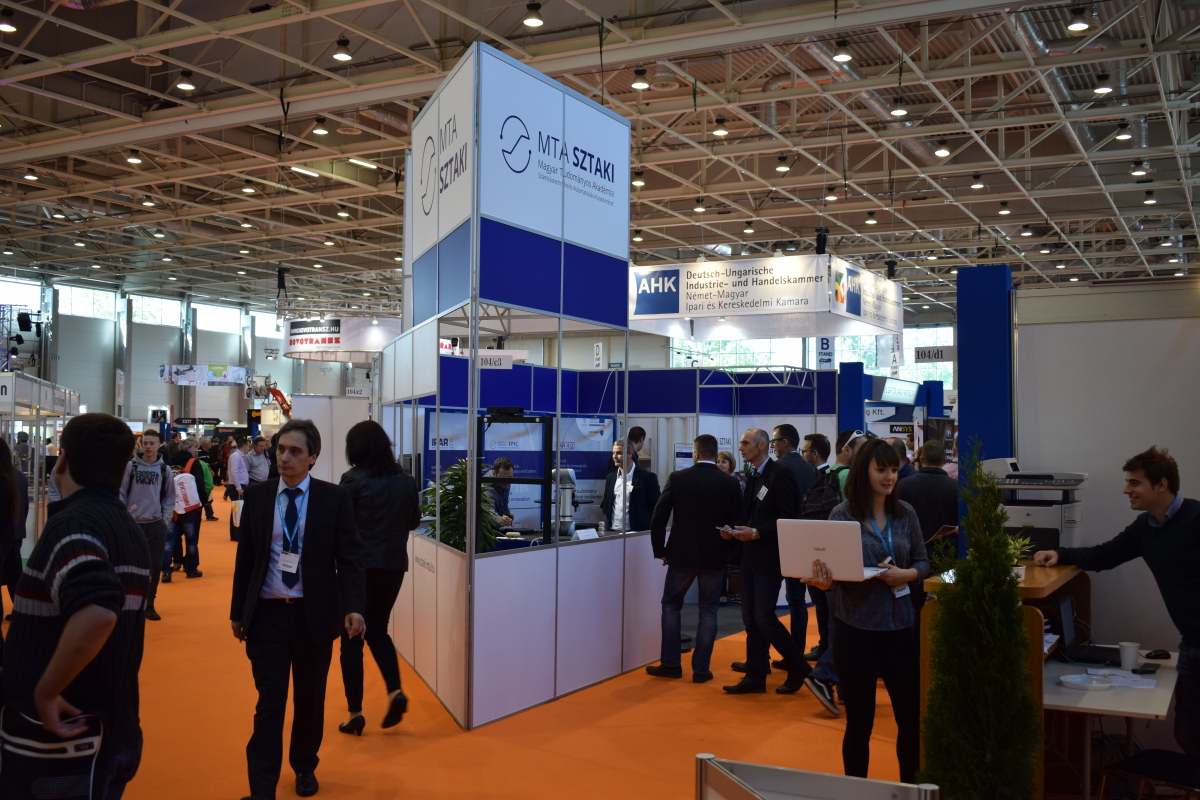 Date_hidden:
Tuesday, May 9, 2017 - 00:00