The Challenges of the Creative Industry and the Digital Economy at the Kautz Conference in Győr
Lead text:
The conference was hosted in the new building of Management Campus.
Short description:
Photo: Csaba Májer
Viola Gallina (research fellow of Fraunhofer Austria Research GmbH) and Gábor Nick (expert at EPIC InnoLabs Ltd., a research associate at MTA SZTAKI) presented the way of collaboration with research institutes and the industry to implement successful digitization projects.
Gallina talked about the good relationship between Fraunhofer Institute and MTA SZTAKI, working together on industrial projects, products and services.
Links:
Source: 
Image: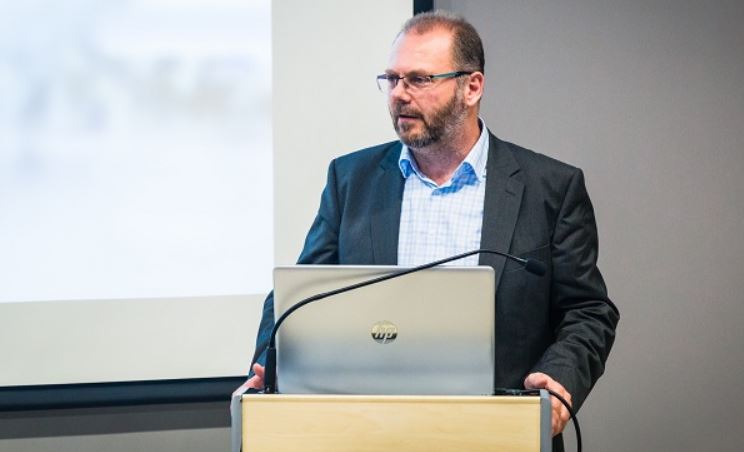 Date_hidden:
Thursday, June 20, 2019 - 18:15